Whether you have been forced into a boiler replacement as a result of your old one breaking down beyond repair, or you have chosen to upgrade as you would like something that is more energy efficient, there are a number of things to think about. Buying a new boiler will require a significant investment and it's essential to select the correct type and model that will allow you to achieve not only your heating goals, but also your annual energy target. Heating Heating L and M Service Specialist installs numerous new boilers every single week, and we always work closely with our clients to ensure the correct decision is made. Here are some of the main considerations when selecting a new boiler.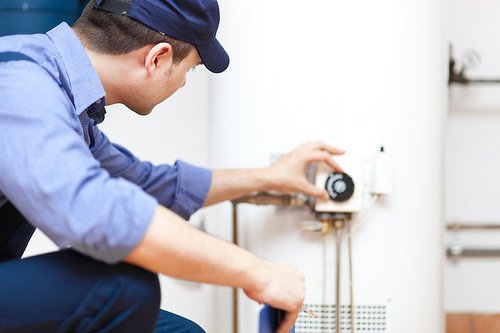 How Much Money You Can Afford to Spend
In an ideal world money wouldn't matter, but unfortunately it does and it's important to be aware of how much you can realistically afford to spend. You should work this out before you start looking at the various options available to you, as you don't want to waste time looking at models you cannot afford. The cost of a boiler is dependent on a number of factors, including the manufacturer, type and how big the boiler is. Don't let a plumbing and heating company fob you off with sales jargon that while you aren't exactly sure what it means, sounds impressive nevertheless. You are the best judge when it comes to your financial limits, and when you have set a budget, stick to it!
The Different Types of Boiler
The best type of boiler for your home will depend on a number of different factors. These include the efficiency at which heat is created, the size of the system, your heating requirements and the budget you have available. There are three main types that are commonly installed in a US household, which are:
Combi-Boilers - This type of boiler is the most popular, owing to the level of convenience it affords. It combines the central heating system with the water heating system into one unit, meaning it takes up significantly less space in the home. There is no need to have a hot water cylinder fitted with a combi-boiler
Conventional Boilers - These were once the most commonly type fitted, and require a feed tank, expansion cistern and a cylinder to be installed along with the boiler unit itself. Often, they are more energy efficient than the other two types, but the trade-off is that they take up far more space and have a slower response time.
System Boilers - Just like a conventional boiler, a system boiler stores hot water in a cylinder to heat the home. But the way in which they differ, is the feed and expansion cistern. System boilers don't have one, instead the hot water is sent directly from the boiler to the central heating system and the water cylinder
How Much Space Do You Have
This is a key consideration as you can only use the space that you have available. There is no use in browsing through conventional boiler models if your property won't be able to accommodate such a system. Discuss this carefully with a L and M heating professional to work out the best solution.
Are You Eligible for a Central Heating Grant?
Many people don't realise it, but you might actually be able to claim a central heating grant that will reduce the price of your new boiler. To find out whether you do qualify, we would recommend you visit the Energy Saving Trust's Website and take some time to look through the information they have available.
The Number of People That Live in the Property
Any reputable company specialising in central heating Nottingham should ask you this as part of the initial consultation. The best type of boiler for you will depend on your usage, so be sure to mention how many people reside in your property and how often you typically use your heating.
When having a replacement boiler installed, it's vital that you only work with a company or individual that is qualified to do the job. Don't hire a general handyman just because he's offering a good deal. A boiler installation carried out by someone who has not completed the relevant training could potentially put your health at risk and affect the performance of the boiler. To talk to a licensed and insured heating specialist today, give us a call on 605-343-6406